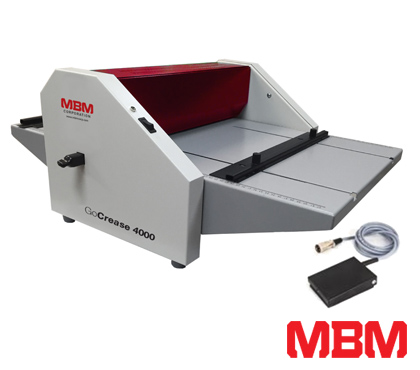 MBM GoCrease 4000 Hand Feed Creaser
The GoCrease 4000 is designed for the final processing of graphic materials up to 18" W x 23.4" L.
Creasing enables high-quality folds of digitally printed paper.
The machine can also be controlled via a foot pedal.
This creasing and perforating machine is built with high quality anvil perforation, as well as 3 different creasing channel widths.
Video

Specifications
Specifications
Maximum working width: 18" / Paper weights: 80-400 gsm (creasing), 80-250 gsm (perforating)
Dimensions
Size: 23.5" D x 28" W x 12" H / Weight: 92.6 lbs.
Electrical
120 VAC 60 Hz