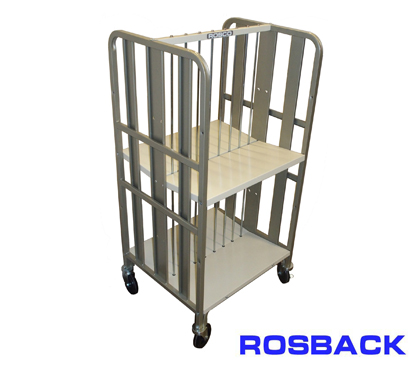 Rosback 140 Utility Stock Truck
Also known as bindery carts, these stock trucks are essential equipment in binderies, print shops, mailrooms, and schools.
Perfect for product movement, storage, and organization, they are useful additions to parts departments and stock rooms in many other industries.
Large diameter casters and rugged construction provide easy rolling on rough surfaces, even when loaded with up to 800 pounds.
All models are available in a variety of shelf configurations.
Rosback can also modify these stock trucks to fit a variety of special applications.
Specifications
Specifications
Shelf Dimensions: 12" x 26" / Standard Number of Shelves: 4 / Available Shelf Configurations: 4, 6, & 8 / Total Height: 56"
Dimensions
Size: TBA / Shipping Weight: 79 lbs.